Model NO.:
Reactive Red 239
Classification:
Vinyl Sulfone Type
Einecs No:
Reactive Red 239
Application:
Cotton Fabric Dye
Application2:
Acrylic Dyes
Application3:
Wool Silk Dye
Transport Package:
25kgs/Paperbox, Paperboard Drum, Iron Drum
Reactive Red 239 dyes for cotton silk
 
Hangzhou Emperor chemical Co.,Ltd is engaged in dyestuff research and development and production of high-tech enterprises.Our company was established in 1998,located in Zhejiang province,Hangzhou city,Our dyestuff is widely use on differet applications such as painting,leather,paper,cotton,wood,fertilizer,seed and so on.In 2000,our brand "Enoch®" was born,with years of service quality improvement and technical innovation,Today "Enoch®"have been reputed for both domestic and international market.
 
Emperor,is committed to provide complete customer satisfaction when it comes to the quality,performance,timely delivery and prices of products.We believe quality is the life of Emperor,we have addressed certain critical measurements to assure quality and performance,such as viscosity,surface tension,PH,conductivity,color,and purity,light fastness in order to control as many variables as possible and produce best product possible.
 
Our Mission is to lead the industry in creating value for our customers through dedication on standards,quality,productivity and customer satisfaction.
 
Our Vision is emperor aims to be best dyestuff producer in the chemical industry.
 
Reactive Red 239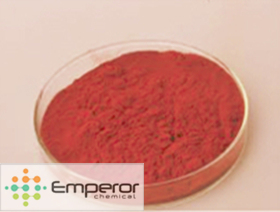 Reactive Red 3BS
Exhaust Dyeing
---
Continuous Dyeing
---
Cold pad-batch Dyeing
---
Solubility g/L(50 degree)
150
Light(Xenon)(1/1)
5
Washing(CH/CO)
4 3-4
Perspiration AIK
4-5
Rubbing(Dry/Wet)
4 3-4
Hot Pressing
4-5
Sample Testing
We welcome our customers to send us the samples they are using now. We will test the samples, do the comparison, and recommend our similar items to our customers.Or we will adjust the quality according to customers' request.
 
We welcome the chance to send our samples to customers to test. If our samples can match customers standard, we will move to orders. If they can't match customers standard, we will resend samples according to the quality difference
 
HANGZHOU EMPEROR CHEMICAL CO., LTD
add:Room 2402 Building3-1,Ningan road 7,Xiaoshan District,Hangzhou,China
 
 
Tower ruler is a kind of level ruler. Most of the early level rulers were made of wood, which was heavy and limited in length (generally 2m), so it was not convenient to carry when measuring. Later, it was gradually made of aluminum alloy and other light and high-strength materials, and the tower shrinkage form was adopted. It was easy to draw out when in use, and the range of single elevation measurement was greatly improved. The length was generally 5m or 7m, and it could be contracted when carrying. Because its shape was similar to the tower shape, it was often called the tower ruler.
As the tower ruler is made of metal, the height of all the tower rulers can reach 5m, and most of the tower rulers are used outdoors. Therefore, it is necessary to keep away from the wires to prevent electric shock accidents. When measuring the water level of the river tower, pay attention to the prevention of drowning.
How to use the tower ruler:
The tower ruler is mostly of rectangular drawing structure, and the snap spring pops up at each drawing section. When using, it is necessary to pay attention to whether the snap spring is in place, otherwise the measurement error will be caused. In order to facilitate observation and debate, the distance is marked with a red dot above or below the tower ruler number. If there is a red dot on the number, it means the range of 1m section, and two red dots mean the range of 2m section And so on, if the number on the tower ruler is "4", it means 4m.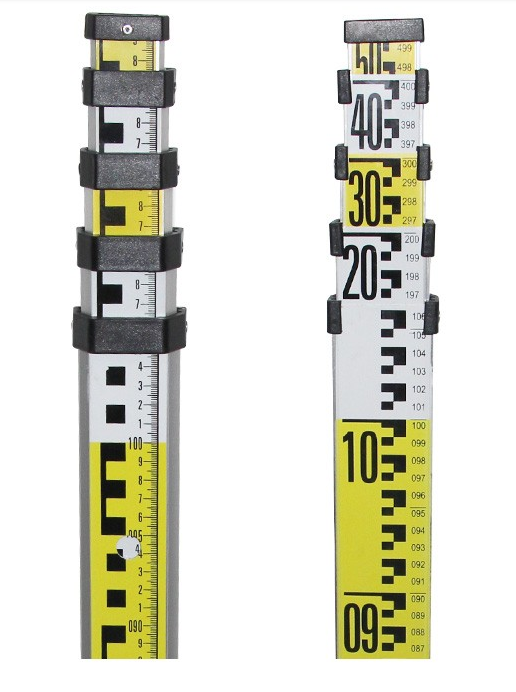 Tower Ruler,Level Aluminum Alloy Tower Ruler,Thickened Aluminum Alloy Material,Thick Tower Hoop
Shangqiu HeShuo Photoelectric Technology Co.Ltd , https://www.heshuolevel.com