Frandiss (Flanders) is a brand of Fubao Sofa Manufacturing Co., Ltd. The company was founded in 1992 and currently employs nearly 2,000 people, including more than 200 R&D personnel. Fubao Industrial Park, which was put into production in the second half of 2013, has a construction area of ​​220,000 square meters.
After more than 20 years of development, Frandiss has grown from a professional sofa manufacturer to a high-end home brand. Due to sophisticated materials and excellent workmanship, the industry has been recognized as the best hand-crafted home furnishing brand. There are nearly 300 franchised stores in large and medium-sized cities across the country, occupying not only the nation's first-line markets, but also the United States, Britain, France, Germany and Spain. In more than 100 countries and regions such as Canada, South Korea, India and Saudi Arabia, the sales network radiates globally.
Take a look and make an appointment, thick and thin. As a leading brand in the field of high-end furniture consumption, Frandiss integrates the practical functions and artistic connotation of the home and emphasizes the unity of practicality and artistry. She inherits the character and demeanor of the noble family and is considered as a noble symbol and temperament element. . At the same time, Frandiss boldly tries to use new materials, new techniques, and new technologies. Each product is an insurmountable model and a high-end brand that is loved by social celebrities.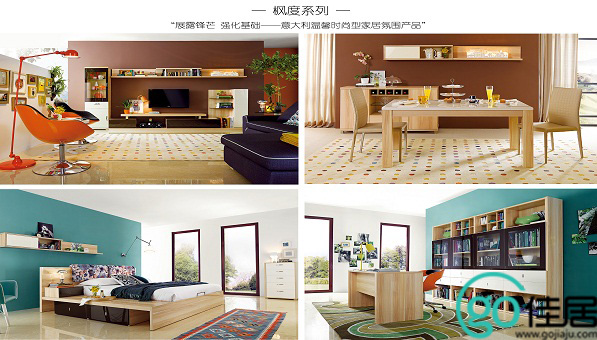 At present, the Frandiss brand has European and American classical styles (L series, R series, S series), French style (V series), modern minimalist style (F series), postmodern style (B series), youth furniture (E series), etc. Eight series of products are being designed and developed in the neoclassical style (X series) and the European luxury style (A series). By 2015, the Frandiss brand will have ten series of products.
Misha of Taiwan was founded in 2006, specializing in the production and operation of post-modern neo-classical furniture. The company is a standardized enterprise integrating design, production and sales. The company is headquartered in Taiwan's Mutian Furniture, has a number of branches in the mainland, Dongguan Houjie Mingdu Square, Taiwan Home Furnishings outlets, Houjie Hengfeng furniture outlets, products have been exported to Europe and the United States, Japan and other countries. Main star hotels, villas, high-end apartment furniture. We uphold the original spirit, pay close attention to the changes in the international furniture life style, extract the essence instead of plagiarism, learn from the classics without copying, inheriting the tradition without rigidly sticking, breaking through without innovation.
Bringing together the essence of Eastern and Western cultures and savoring the true meaning of art, it is at the forefront of the world's home furnishing trend. With the leading edge aesthetics of life, with an outstanding team of designers, together with wisdom, and comprehensive inspiration, it will inject a steady flow of knowledge into modern ethnic furniture. Mei Li leads the postmodern and innovative classical home lifestyle. The company is located in Dalang Town, Dongguan City. The factory covers an area of ​​20,000 square meters. The factory has advanced production equipment. The company adheres to the principle of quality first, reputation first, constantly introducing high quality materials, strengthening quality control, introducing new products, improving management level and employees. Quality, to provide customers with comprehensive after-sales service.
Galvanized Highway Guardrail
Hot-dip galvanized steel guardrail /w beam guardrail/crash barrier and posts are mainly used for safety protection on highways and first-class highways at home and abroad. Q235 material is used domestically, and Q345 material is used abroad. The steel plate is formed by cold bending and then galvanized and electrostatically sprayed.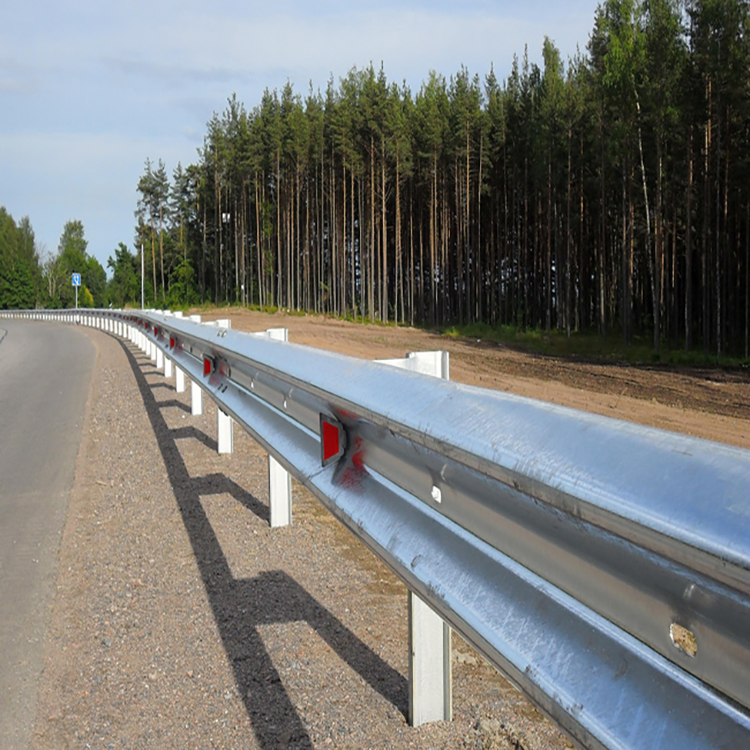 It has strong corrosion resistance, bright and beautiful appearance, and high anti-collision strength, which meets the standards of the Ministry of Communications. , In line with GB / T31429.1-2015 "Anti-corrosion Conditions of Expressway Traffic Engineering Components" standard. Requirements of "Waveform Steel Guardrail Part 1: Double Waveform Beam Steel Guardrail"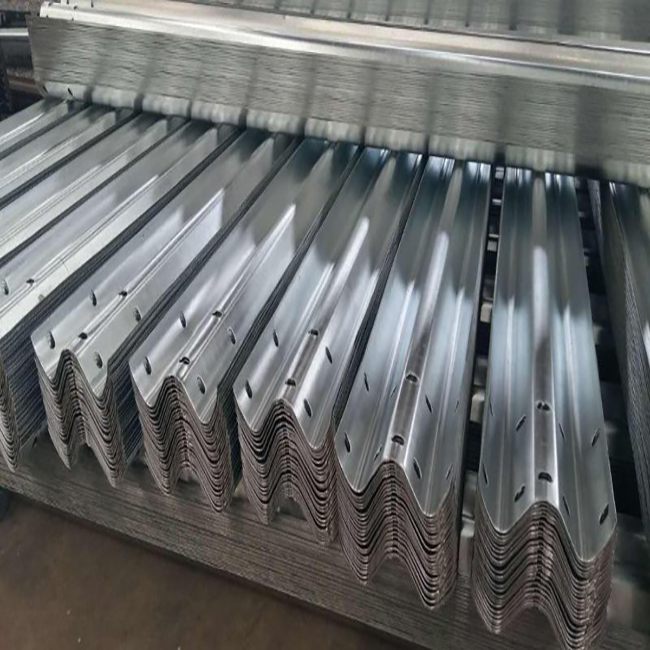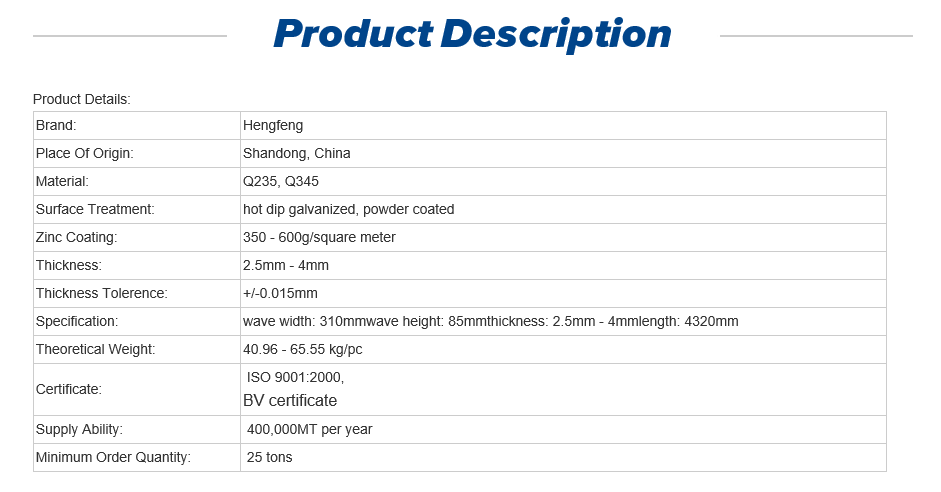 Highway Guardrail
Highway Guardrail Accessories,Metal Beam Guardrail,Highway Guardrail,Galvanized Highway Guardrails
Shandong Hengfeng Group , https://www.luhengfeng.com